Corporate document |
Medical Countermeasures Initiative: National Capability Audit 2017 Summary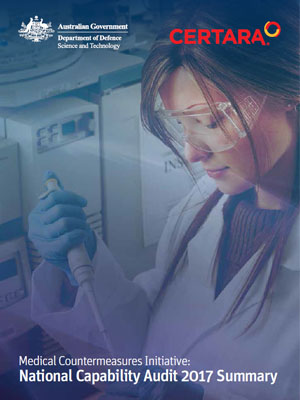 DST has established a national initiative to develop Australia's medical countermeasures capabilities. An audit of Australia's capabilities in this area was conducted in 2012.
In 2017, DST sought to recalibrate its understanding of medical countermeasure capabilities across the country, and a second audit was conducted.
This booklet provides a summary of the findings of this 2017 audit.