Quantum Technologies - Call for Applications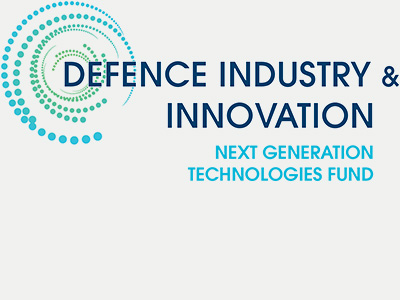 Quantum Technologies is a Priority Theme of the Next Generation Technologies Fund, aimed at realising the potential game changing capabilities afforded by developments in quantum science. It recognises the need for Defence to respond to this technology opportunity, and that technological advances in the quantum domain are likely to lead to the introduction of new capabilities in our region.
Quantum Technologies seeks to leverage the vibrant quantum science, technology and innovation capability across Australia to develop technology solutions of relevance to Defence. Through partnership with industry, academia and government research agencies, Defence aims to understand the potential of quantum technologies, create prototype systems, and demonstrate the practical application of quantum systems to Defence problems. The goal of the Quantum Technologies Research Network is to inform Defence of the potential benefits and practical limitations of quantum technologies through studies and demonstrator systems within three years.
Quantum Technology Themes
Research in Quantum Technologies will be pursued along three main lines of effort:
Quantum Sensing, Navigation and Timing;
Quantum Communications; and
Quantum Computing and Information.
The research will be successful if, within three years, it informs Defence on the areas of quantum technology development of most relevance, and delivers prototype systems warranting continued development.
Systems should demonstrate capabilities that are either unique to quantum technology, or which are significantly superior to classical systems. Furthermore, systems need to be feasible and have a realistic maturation pathway.
How you can be involved in Quantum Technologies Research
We are seeking proposals from industry, academia and government research agencies to contribute to the potential development of Defence relevant quantum technologies. Two categories of proposal will be considered:
Smaller proposals which deliver studies to inform Defence on the applications, feasibility, and practical limitations of quantum technologies; and
Larger proposals which address the development of concepts, algorithms, and/or technology demonstrators and which contribute to the development of Defence relevant capabilities.
Proposals should address one or more of the following priority areas:
Quantum Sensing, Navigation and Timing
Quantum clocks for ultra-accurate timing and synchronisation: (i) Maintain timing synchronisation over periods of days to weeks; (ii) Accurate clocks with low Size, Weight and Power (SWAP); (iii) Step-change improvement in navigation, imaging, object detection and communications.
Quantum sensors for navigation, object, and chemical detection, including: (i) Atom interferometry based inertial navigation; (ii) Detection of objects and underground structures; (iii) Identification of materials such as explosives and biological agents.
Quantum imagers, including: (i) Quantum radar/ladar for significant increases in resolution, noise performance and countermeasure resistance; (ii) detection and imaging using single photon detection technologies.
Quantum Communications
Development of quantum communication capabilities for free space applications.
Using entanglement as a resource to facilitate secure and efficient transmission of information between quantum entities separated by operationally relevant distances.
Studies on the practical limitations of quantum communications in optical fibre and/or the free space channel.
Quantum Computing and Information
Quantum computation algorithms that efficiently solve classically hard problems and integrate with classical computation systems, with applications in areas such as resource optimisation, machine learning and data analytics, imaging, and simulation of complex physical systems.
Studies on the practical applications of quantum computing to Defence, encompassing qubits, quantum memory, decoherence mitigation, error-correction and control of quantum systems, and integration with classical computing.
Proposals are sought for up to three years duration. Outcomes will be tied to agreed deliverables and subject to ongoing review.
Larger proposals should include a description of the context of the research within the broader quantum technologies landscape and should outline proposed areas of Defence application.
Larger proposals are expected to receive funding up to $1,000,000 (in total) over three years depending on scale, complexity and risk.
Proposals should include an in-kind contribution from the participant and detail any proposed co funding.
Current and new collaborations with Defence Science and Technology (DST) Group are encouraged. Applicants are invited to outline current areas of collaborative work, and should refer to the DST Science and Technology Capability Portfolio to identify potential new or additional collaborations.
Selection Process
A two-stage selection process is being employed. First stage proposals are to be submitted by 4.30pm Australian Eastern Daylight Time (AEDT), 13 February 2018.
Proposals submitted at either stage will be assessed on:
Smaller proposals:
the potential to inform Defence on the applications, feasibility, and practical limitations of quantum technologies;
the achievability of the proposed research; and
the strength of partnering to deliver Defence outcomes.
In addition, larger proposals will also be assessed on:
the potential for breakthrough Defence capability or disruptive innovation; and
the contribution the proposal will make to enhancing Australia's Defence relevant quantum technology capability;
The applicants whose proposals are short listed after the first stage will have the opportunity to submit a more detailed proposal and budget in the second stage of the selection process. It is expected that the Evaluation Panel will provide feedback on the shortlisted proposals after the first stage to help applicants align their proposals with the aims of the program. Defence may encourage some applicants to submit a joint application for the second stage in cases where this may be advantageous.
Defence reserves the right to fund all, some or none of the proposals received under this Call for Applications.
Conditions of Award
This opportunity is open to all registered Australian (and New Zealand) businesses, Australian Universities, and Australian Publicly Funded Research Agencies.
Universities must be party to a Defence Science Partnering (DSP) deed.
Successful applicants must be able to meet milestones and timelines.
Successful applicants will enter into the appropriate (attached below) contracting arrangement within 3 weeks of announcement.
Contracting
Successful applicants will be required to enter into an arrangement using one of the following contracting templates. Defence will enter into contracts with the lead party in each proposal. There will be no opportunity as part of this activity to negotiate multiparty arrangements. Any additional parties are required to be listed as subcontractors in the agreements.
Universities must be party to the Defence Science Partnering (DSP) deed.
Industry participants will be engaged under the Next Generation Technologies Fund Research Contract.
Any IP generated as part of this trial will vest in the lead partner on each project. Defence requires a license for Commonwealth purposes only.
Any Commonwealth funding contributed to the projects will be paid in accordance with successful completion of milestones and as negotiated by the parties. Where circumstances necessitate it is possible for a small payment to be made upon execution of the agreement and in accordance with Defence procurement rules.