Next generation workforce planning capability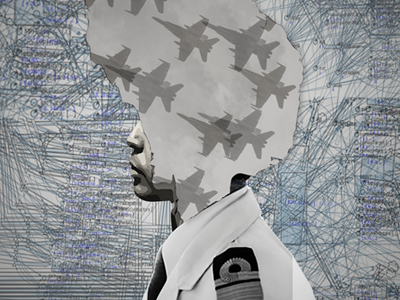 A partnership of DST Group and University researchers in applying evidence-based systems and operations research to tackle workforce training and planning challenges of the Australian Defence Force.
The team is taking on issues of sufficiency, sustainability and efficiency in human capability development and resourcing using cutting edge operations research techniques.
Technical Focus
Human capability development and resourcing is critical for any organisation, and even more so for large organisations like Defence. Having timely and sufficient supplies of trained personnel is critical to Defence operations and the sustainment of capability.
Workforce generation and sustainment issues occur across Defence and are broad and varied in the challenges they present. The complexity of Defence training and career continuums lies in the many interdependencies and feedback loops, inherent in the nature of Defence workforce, such as the requirement for trained personnel to be involved in the training of the future personnel. This is exacerbated by the many external factors, such as volatile inflows, unsteady attrition rates, or high and variable pass rates for many training courses. These and other factors make it extremely challenging to project the expected workforce supply to meet future capability. Rigorous and accurate prediction techniques, together with the ability to optimise for a range of differing objectives are needed for management of workforce risks to achieve capability.
Research capabilities
Discrete and stochastic optimisation
Timetabling, scheduling and resource allocation
Data analytics and machine learning
Decision modelling
Algorithm design and implementation
Modelling and simulation (discrete event simulation, systems dynamics and agent-based systems)
DST Group's Workforce Analysis team focuses on user-driven research and development of deployable decision support platforms for Defence. While current work focuses on Defence workforce planning and scheduling, the techniques being developed are widely and directly applicable to other areas such as logistics, transportation, airfield optimisation and forecasting, resource allocation, and management for disaster mitigation and recovery.