Training analysis for workforce planning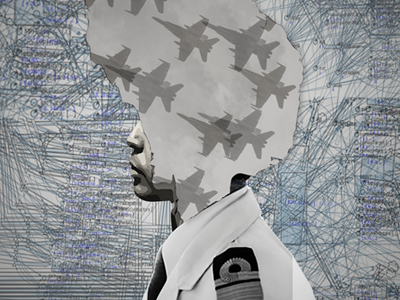 A partnership of DST and University Researchers is applying evidence-based systems research and analysis to tackle the training and workforce planning challenges of the Australian Defence Force.
The team is taking on issues of sufficiency, sustainability and efficiency in human capability development and resourcing using internationally competitive operations research, simulation and modelling techniques.
Technical Focus
Human capability development and resourcing is critical for any organisation, and even more so for large organisations like Defence. Having timely and sufficient supplies of trained personnel and supervisory staff is critical to Defence operations and the sustainment of capability.
Manpower supply issues occur across Defence and are broad and varied in the challenges they present. In particular, air crew training has specific and unique challenges. Supply is extremely volatile and the outputs are relatively small. In this context, numbers of operational crew need to be maintained without significant and costly oversupply. Complicated by the requirement for trained personnel to be involved in the training process for future aircrew, a range of differing and often contradictory objectives need to be optimised.
Research capabilities
Algorithm design and implementation
Discrete and stochastic optimisation
Decision modelling, such as Markov Decision Processes
Data analytics for systems analysis
Simulation (discrete event simulation, systems dynamics and agent based systems)
The training analysis team focuses on use-driven research and development of deployable decision support platforms with human-in-the-loop capabilities, including dynamic system visualisation, real-time resource needs and flow analysis. While current work is concentrated on Defence aircrew training, planning and scheduling, the techniques being developed are widely and directly applicable to other areas such as logistics, transportation, airfield optimisation and forecasting, resource allocation and management for disaster mitigation and recovery.
The team is part of DST's Aerospace Capability Analysis branch.