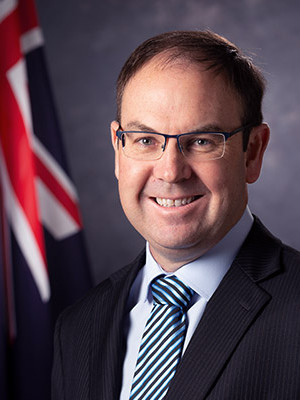 Dr Shane Canney completed his PhD in experimental physics at the Flinders University of South Australia in 1997. He joined Electronic Warfare Division of Defence Science & Technology Organisation (DSTO) (now DSTG) in March 1999 as a research scientist. His work was focussed on the modeling, simulation and performance assessment of maritime EW systems.
From December 2001 until June 2014 he worked in Maritime Operations Division / Maritime Division at DSG. Throughout his time in the maritime domain he has focused on applying S&T in the area of surface ship combat systems, specializing in modelling, simulation and analysis.
In April 2010, Dr Canney was promoted to Research Leader Surface Ship Operations and transferred to the role of Research Leader Combat and Mission Systems in Weapons and Combat Systems Division (WCSD) in DSTG in July 2014. Dr Canney moved into the role Research Leader Weapons and Combat Systems Assessment (WCSA) in WCSD prior to being appointed to the new position of Program Leader – Counter Improvised Threats in November 2016.
In late 2018, Dr Canney returned to the position of Research Leader Integrated Combat Capability Assessment (RLICCA) in WCSD where he was responsible for the Modelling, Simulation, Analysis and Experimentation activities relating to the ADF's joint integrated combat capability. Dr Canney was also the DST lead for the Surface Ship Combat System Enterprise.
From January 2020 until October 2020, Dr Canney was Acting Chief Maritime Division in DSTG where was responsible for the leadership of all maritime science and technology programs. Shane was then promoted to the Chief Maritime Domain Program position in October 2020 where he led the maritime domain program pilot as part of DSTG's reform program.
Shane was appointed as Chief Weapons and Combat Systems Division in April 2021.