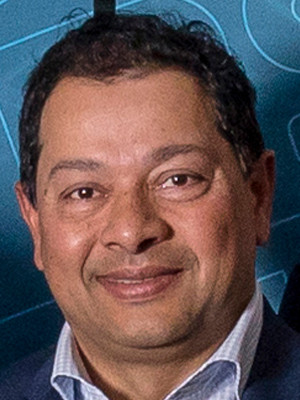 Richard Bartholomeusz has thirty-three years of experience as a member of Defence, first as a Naval Officer in the Royal Australian Navy and then as scientist in the Defence Science and Technology Group (DST).
Over this time he has developed S&T knowledge and skills in: aircraft structures, materials and repair; and decision support models, logistics and maintenance modelling.
Currently he leads the team that: ensures the health of the relationship between DST and the rest of Defence; plans and assures delivery of the DST S&T Program; and delivers technical risk advice to Defence and Government.
Career highlights include:
Working on an operational helicopter squadron as an Aeronautical Engineering Officer gaining experience in military aviation including maintenance management, logistics, quality assurance and aircraft fleet management;
Developing novel composite repairs for a number of military aircraft including F/A-18, F-111, C-141, PC-9 and the S-70B helicopter;
Leading the composites work area through a transformation of its research program to include materials research related to aircraft stealth;
Posted to Washington DC as the air vehicle technical advisor to the JSF project;
Leading the S&T program for two Defence projects aimed at maintaining capability in the RAAF AP-3C Orion fleet and acquiring a new fleet of Poseidon P8A aircraft;
Demonstrating the AP-3C mission systems could be managed to end of aircraft life, realising a saving of approximately $200 million as replacement systems were not required;
Providing advice to the Chief Defence Scientist, Chief S&T Program and senior managers on science and technology and technical risk aspects of Defence projects; and
Introducing a new Portfolio, Program and Project based framework for planning and assuring the DST S&T Portfolio, which includes an Investment Process to prioritise and balance investment to Defence research needs.