Strategy |
Brilliant people, collaborative culture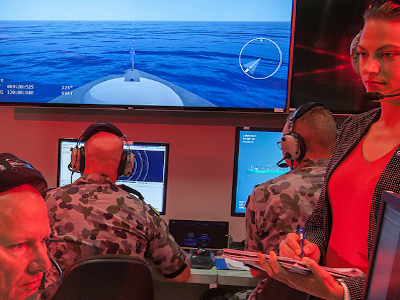 Developing a highly-skilled and collaborative workforce, recognising diversity in partnerships and building shared culture.
The Brilliant people, collaborative culture pillar will foster a responsive, agile, collaborative and dynamic culture that encourages and rewards boldness in innovation when tackling S&T challenges for Defence and national security.
Defence will support researchers to be highly networked leaders, with the skills to develop and lead relationships within the national S&T enterprise. We will ensure our teams are diverse in background and experience and will seek to provide opportunities to partner across the S&T enterprise.
Our goal is to form agile, interdisciplinary teams from a range of partners working together to solve defence S&T problems as standard practice. We will do this by:
Nurturing a respectful, adaptive, safe and inclusive culture where people feel valued and thrive.
Fostering an inspiring innovative culture with the ability to adapt quickly and deliver capability at a faster rate.
Building our leadership capability and skills to collaborate and partner across the S&T eco-system.
Increasing mobility of talent between Defence, industry, academia and international partners.
Collaborating with others to build a strong and diverse STEM talent pipeline representative of the Australian community.
Developing a robust security culture enabling high performing trusted partners across the Government S&T enterprise.