Strategy |
One Defence Science & Technology capability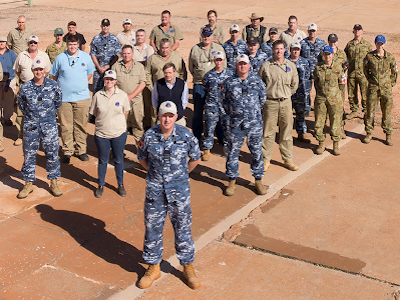 Leading, shaping and nurturing Australia's national defence Science and Technology (S&T) enterprise and the coordination of S&T capability to support Defence's needs.
The One Defence S&T capability pillar provides clarity and focus on the importance of collaborating and partnering with the national S&T enterprise to build on the collective strengths and expertise of our national and international partners.
We will play a stronger role in bringing together interdisciplinary teams to create solutions that confer strategic advantage and generate opportunities for developing sovereign industry capabilities. Working with the national S&T enterprise, which includes publicly funded research agencies, universities, and industries (including start-ups, primes and small businesses and prime contractors) and international partners, will be crucial in delivering these outcomes.
In supporting a technologically advanced Australian Defence Force, we encourage great ideas that can be collaboratively matured into innovative solutions. We will do this by:
Communicating our S&T research focus
Providing opportunities to engage
Increasing collaboration between Defence, university, and industry using robust and consistent mechanisms
Using collaborative partnerships and agreements to deliver outcomes