Aerospace Materials Technologies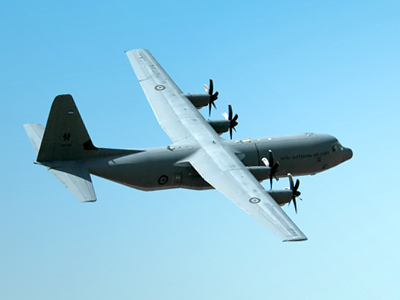 The Aerospace Materials Technologies branch of Aerospace Division is focused on world class capability in aerospace materials and processing, along with safety related advice to support the ADF.
It has core technical competencies in structural materials, functional materials, advanced manufacturing and computational material analysis. It maintains a world class forensics capability to support ADF operational failures and provides leadership for investigations into military aircraft accidents.
Aerospace Metallic Technologies
The Aerospace Metallic Technologies group develops and transitions metallic technologies to achieve affordable sustainment of current and future ADF platforms. The group provides critical operational support to ADF platforms and maintains an underpinning critical capability for providing scientific leadership to ADF-led accident investigations. We develop enabling metallic based technologies in additive manufacturing, advanced repair and microstructural characterisation.
Aerospace Composite Technologies
Our Aerospace Composite Technologies group develops and transitions composite repair technologies to achieve affordable sustainment of ADF aircraft. We conduct research to enable timely assessment of structural integrity of composite airframes and develop enabling technologies, including low-observable structures, multifunctional structures, and nano-materials/structures to enhance ADF's air capability.
Computational Materials and Structures
Our Computational Materials and Structures group research, develop and apply computational methods on materials and structural mechanics to innovatively sustain and future-proof ADF aerospace platforms. Capabilities include: novel topological and shape optimisation, integrated design and assessment for advanced manufacturing, and advanced modelling for improved determination of materials and structural performance including fatigue lives.