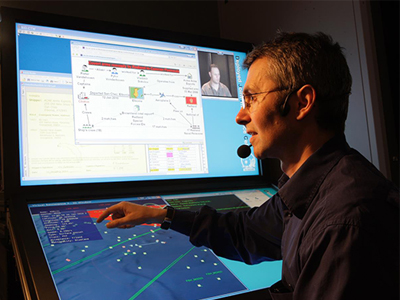 Improve the situational awareness for intelligence analysts and decision-makers in the Defence and National Security community by automatically making sense through the generation of knowledge from large volumes of all-source data.
Data sources include unstructured linguistic data, video, imagery, speech and text as well as the fused products from ISR sensor systems. The MSTC supports the Human Intelligence (HUMINT), Open Source intelligence (OSINT), SIGINT and All-Source Intelligence (ASINT) aspects of intelligence. There is a focus on identifying, protecting against and countering deception and disinformation.
Identity Intelligence STC
Discovering, understanding and characterising the identity of humans and related entities. This covers physical identity (including facial recognition) and digital identity (online personas), as well as personal identity (attitudes and beliefs) using video, imagery and language (including multi-lingual speech and text). The STC is concerned with assuring and protecting the identities of our own force, revealing those of our adversaries and detecting and exposing attempts at mimicry and deception.
Social Analytics STC
Applies a transdisciplinary approach to understanding and characterising human behaviours and interactions in contested information environments. Develops psychometric, open-source and socio-technical analytic capabilities to detect threats in these environments. Designs interventions to strengthen resilience and counter threats in the information and cyber domain.
Sensemaking STC
Generate resilient situational insights by translating large volumes of uncertain data from disparate sources into concise and compelling findings enabling decision superiority. Automate the assimilation of all-source information to predict behaviours, identify intent and provide explanatory narratives in a readily understood form to enhance human decision making. This requires automated construction of machine-understandable representations of knowledge and uncertainty, continual learning and adaptation of the knowledge representation, human-machine partnerships, visual analytics and methods for explainability and contestability of the findings.