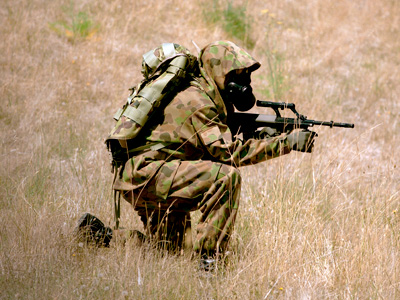 The Land Capability Analysis branch of Joint and Operations Analysis Division provides relevant, credible evidence and analysis to inform decisions about the Land Force's most important and challenging issues.
Insights gained from deep domain knowledge—and the application of operations research in tactical, operational and strategic studies—provides Defence with superior decision-making capabilities.
The branch encompasses all aspects of the capability development phases of needs, requirements, acquisition, sustainment, efficient usage and preparation for future challenges.
Combined arms simulation
Our Combined Arms Simulation group provides evidence-based advice on how elements of a Land Combined Arms Team contribute to close combat.
This evidence is generated through the design and conduct of analytical campaigns with a strong closed loop simulation emphasis.
The group conducts targeted research in:
Simulation technologies;
Data analysis; and
Design of experiments..
Land design and analysis
Our Land Design and Analysis group partners with Army in the development and analysis of future Land Force options. Based on a deep knowledge of the Land domain, the group supports the development of novel concepts & designs for the future Army.
Through the application of systems thinking, mathematical modelling and decision analysis methods, the group analyses the interplay between key factors and trade-offs.
The group conducts targeted research into:
Design thinking;
Strategic analysis; and
Mathematical modelling.
Red teaming and wargaming
Our Red Teaming and Wargaming group develops and applies tools and methods to enhance land force effectiveness and support evidence-based decision making within two interrelated disciplines.
Red teaming assists decision makers by testing key assumptions and expected outcomes through the independent application of a range of structured, creative, critical thinking and alternative perspective techniques.
Wargaming provides the means to explore and understand key factors that impact on complex warfighting via competitive interactions of key elements within a flexible gaming environment.