Sonar Technology and Systems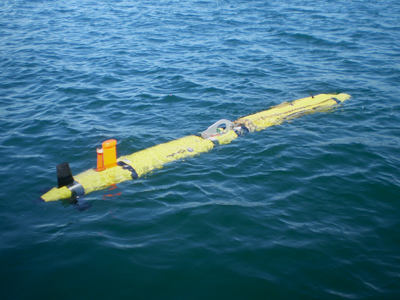 The Sonar Technology and Systems branch of Maritime Division is Defence's primary source of independent scientific and technical knowledge and expertise for developing, understanding and analysing the performance of undersea acoustic sensors and systems for the detection, classification, localisation and tracking of undersea warfare threats.
The branch is unique in that, unlike many other military sensing (sonar) technologies (e.g. radar), there is no equivalent widespread civilian industrial base to leverage and support the unique undersea acoustic sensing knowledge and capabilities required by the Australian Defence Force (ADF) to successfully conduct undersea warfare.
Sonar Technologies for ADF
The branch provides direct support to current ADF undersea warfare systems and platforms and is integral to the provision of independent science and technology (S&T) advice for all major maritme warfare acquisitions, such as SEA 1000, AIR 7000, SEA 4000, AIR 9000 Ph8, SEA 1350, JP 2070, SEA 1429, SEA 1439 Ph6 and SEA 5000, utilising the latest sonar technologies.
Submarine Acoustic Warfare Systems
Our Submarine Acoustic Warfare Systems group encompasses a unique set of knowledge, skills and expertise focused on the detection, analysis and exploitation of the acoustic noise radiated by ships, submarines, etc.
We develop and assess computationally efficient methods for the timely and accurate classification, localisation and tracking of ships and submarines radiating acoustic noise into the ocean.
As the principal undersea sensing technology for submarines, passive sonar is fundamental to all submarine operations, current and future, and critical to the development of an indigenous 'acoustic warfare edge' for Australian submarines.
Surface Combatant and Off-board Sensor Systems
Our Surface Combatant and Off-board Sensor Systems group encompasses knowledge, skills and expertise associated with the techniques for projecting and sensing sound in the ocean and analysing the received 'echoes' in real-time to detect undersea objects, such as submarines.
This requires an understanding of the fundamental science and engineering behind acoustic sensors and real time sonar systems. It also entails understanding how to appropriately integrate these systems into military air, surface and sub-surface platforms and measure their performance at sea.
An important aspect is the development of novel sensors and sonar techniques for Anti-Submarine Warfare.
Multi-Sensor Anti-Submarine Warfare
Our Multi-Sensor Anti-Submarine Warfare group provides knowledge, skills and expertise in sonar signal and information processing, multi-sensor processing tracking and classification, which underpins the investigation, development, prototype demonstration and analysis of new and emerging techniques for future, improved ADF Anti-Submarine Warfare (ASW) capabilities.
A key element of this group is the analysis of at-sea data to assess the performance of existing and proposed sonar processing techniques.