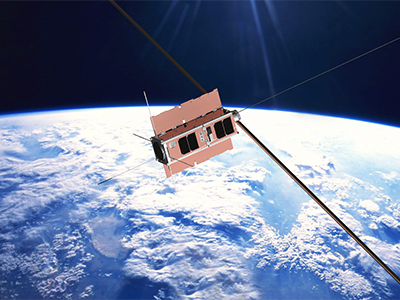 The Space Intelligence MSTC develops innovative space capabilities and exemplar missions to enable the ADO to prevail in contested environments.
The research tasks are performed to enhance ADO war fighting outcomes by applying S&T to develop and enhance space based capabilities.
The Space Intelligence MSTC conducts collaborative research with partners from across DST, industry, academia and international peers to:
design, build and test experimental space systems to demonstrate technologies for single and multi-satellite missions;
develop and demonstrate space domain awareness and control capabilities; and
conceive and demonstrate automated analysis and intelligence exploitation for oblique and overheads imagery to achieve decision superiority.
Space Operations STC
Space Operations conducts research into the system requirements and architectures for space missions and space platforms; the integration of sensors, communications and spacecraft control systems into those platforms; and the integration of those platforms with mission control systems and as elements of multi-platform constellations. Space Operations experiments with prototype capabilities and supports the development of resilient constellations, including through automation.
Space Control STC
Space Control conducts research into sensor and systems integration, and architectures for space domain awareness and control; the fusing of data from disparate sensors to form the space situational awareness picture; the understanding of the space environment and its impact on space capabilities; and the development of technologies and approaches to characterise and counter emerging space threats.
Automated Imagery Analysis STC
Automated Imagery Analysis conducts research into the automated processing of oblique and overhead imagery data at the edge, and in the centre, to deliver tactical, operational and intelligence information using computer vision and machine learning. It performs research into the vulnerabilities and protection of the automated processing techniques.