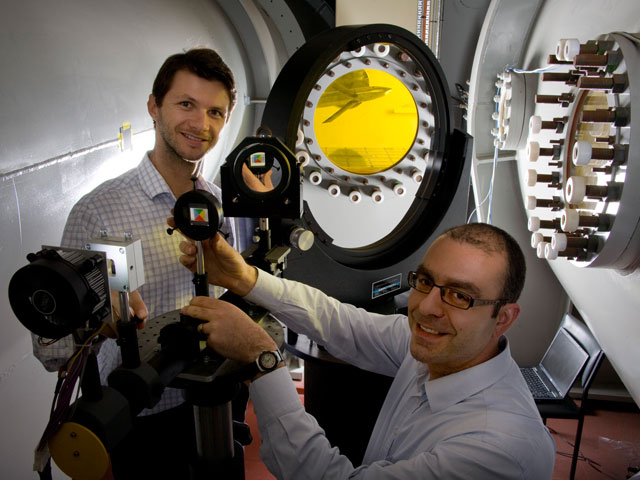 The Transonic Wind Tunnel is used to study high-speed aerodynamic flows around aircraft and to investigate how these flows interact with the stores and other attachments carried and released from the wings and fuselage.
Studies are conducted using sub-scale models. Observations of flow features such as shock waves and vortices are made with non-intrusive flow measurement methods such as the photographic Schlieren Technique.
The wind tunnel is also used to gather other forms of data including forces and moments and pressure loadings on the model. This information provides the basis on which mathematical modelling studies can be conducted to predict the trajectory of weapons upon release from aircraft at high-speeds.
DST Group's facility is the second largest in the southern hemisphere. It provides a valuable store clearance capability for Defence, suitable for conducting research on high-speed fighter aircraft such as the F/A-18 Hornet and the Joint Strike Fighter.