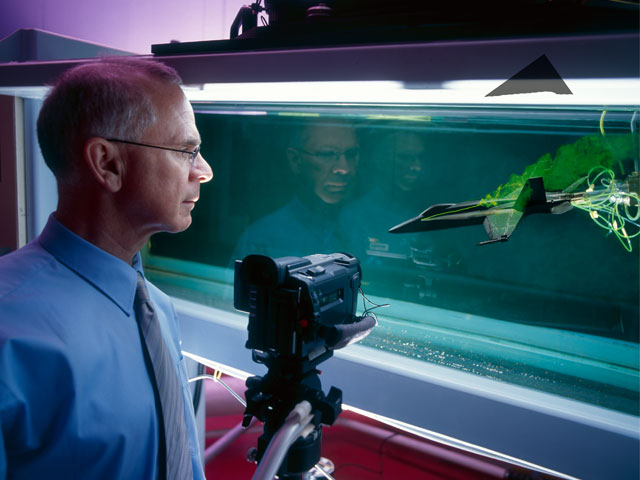 The DST Group Water Tunnel is a closed circuit facility, with a free water surface in the horizontal test-section.
Measuring 38 centimetres wide by 51 centimetres deep and 1.63 metres in length, it has a maximum water flow velocity of 0.6 metres per second.
Glass side walls and floor provide good visibility and a purpose-built pitch, roll and yaw rig enables models to be tested at various attitudes.
State-of-the-art equipment allows researchers to measure flow-induced pressures, forces and moments, while dyes and hydrogen bubbles can be used to visualise flow characteristics.
Laser-Doppler Velocimetry and Particle Image Velocimetry systems are also available to support the flow studies.