ICT award for DSTO's digital video guard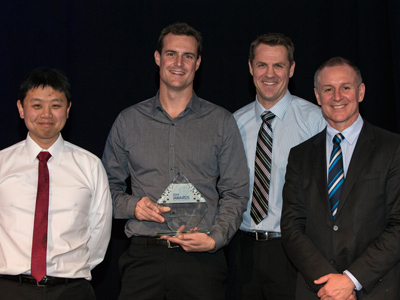 A digital encryption technology developed by the Defence Science and Technology Organisation (DSTO) has won a prestigious South Australian ICT Award.
The Digital Video Guard (DVG) won the 'Research and Development' category in the state iAwards.
This innovation is now eligible to compete in the annual national iAwards (Melbourne, 29 August) organised by the Australian Computer Society, the Australian Information Industry Association and the Pearcey Foundation.
The iAwards are the premier ICT innovation awards program in Australia since the last 20 years.
The DVG is a small security peripheral used as a hardware Trojan countermeasure. It is inserted between a host computer and a display that allows the contents of a known video signal to be trusted. If the display is decrypted and rendered successfully (i.e. it is not just garbled white noise) then the integrity of data is assured.