Now Hiring! Australia's brightest Science and Technology early career researchers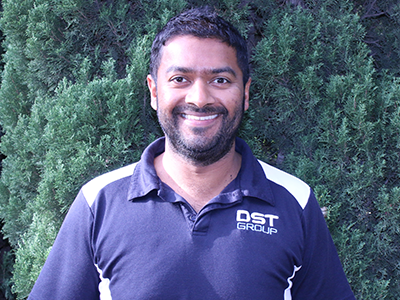 Applications are now open for the Defence Science and Technology Group (DST) Postdoc Opportunities which offer multiple permanent research positions, in various locations across Australia.
As one of the world's leading defence science organisations, DST provides early career researchers an invaluable platform to commence their research career.
The Postdoc Opportunities program is aimed at those who will complete their PhD by 30 June 2017 or have less than two-years of postdoc experience in a Science, Technology, Engineering or Mathematics (STEM) related discipline.
These positions offer a long term career opportunity, with the security of permanent employment - supported by extensive scientific and professional development programs throughout various career stages.
Research Scientist Dr Chatura Nagahawatte joined DST through the Postdoc Opportunities program in June 2015 and has since been working on two major Unmanned Aerial Systems projects.
"I've been given a number of great opportunities during my time at DST including participating in field trials both domestic and international, training and attending various conferences," says Nagahawatte.
"I also get to work with an excellent and inspiring team and knowing that our research will someday help our Defence Force and country is very rewarding."
Nadine Pesor is another Research Scientist who joined DST through the Postdoc Opportunities program and is now developing methods to analyse the susceptibility of navy ships and submarines to mission compromise.
"My team is developing an analysis framework to help ensure that the future submarines will be stealthy enough to meet operational needs," Pesor says.
"DST a great place to work with a refreshing culture that takes the best from academia and industry."
"I'm surrounded by fantastic colleagues who are always keen to help me develop my understanding of my new role, and of Defence more broadly."
DST offers a stimulating and dynamic environment for innovation and creativity which has earned a world-class reputation for scientific excellence.
DST currently has multiple career opportunities available within the fields of:
Engineering and Technology
Physical Sciences
Information, Computing and Communication
Mathematics
Human, Social and Health Sciences
For further information and application details head to the DST Entry Level Recruitment webpage.
Applications close 14 October 2016.