Launch of Science and Technology Capability Portfolio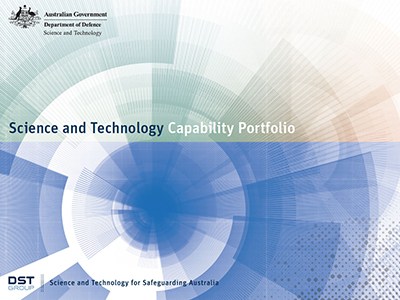 The Chief Defence Scientist, Alex Zelinksy has launched Defence's Science and Technology Capability Portfolio.
The publication is intended to serve as a valuable resource for partners and external stakeholders seeking to partner with DST.
"Excellence in science and technology is fundamental to an agile, innovative, capable and modern Australian Defence Force," Dr Zelinsky said.
"It's essential that Defence maintains a strong portfolio of science and technology capabilities across a wide spectrum of military domains and operations."
Defence's major science and technology capabilities have been independently reviewed by international experts and many have been rated as world benchmarks.
"Achieving and maintaining excellence in science underpins the quality of the independent advice that we provide to Government, Dr Zelinsky said.
Download the full publication here.