New science and technology policy for national security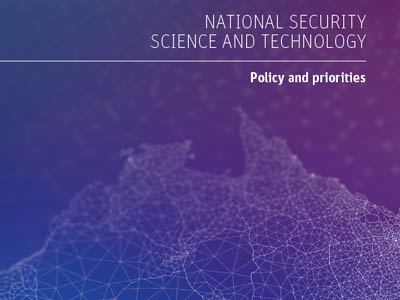 Today the Government released its new National security science and technology policy agenda aimed at strengthening Australia's national security.
Minister for Defence Industry, the Hon Christopher Pyne MP, said the Government was placing the highest priority on national security through this policy, which is underpinned by strong scientific research and the latest technology.
"Australia needs to remain at the forefront of science and innovation so we can meet any new and emerging threats to our security," Minister Pyne said.
"This is why the Government has released this new agenda, which replaces a decade old policy.
"We must work seamlessly across government and in collaboration with our industry and university partners to develop the best capabilities for protecting Australia against threats to our national security.
"This policy puts us in a strong position to harness the expertise and resources required to address national security challenges now and into the future."
Minister Pyne said this agenda is focused on new science and technology policy priorities for national security. These include:
cyber security
intelligence
border security and identity management
investigative support and forensic science,
preparedness to prevent and respond to incidents
technology foresighting
Defence Science and Technology coordinates the government's science and technology program for national security.
Delivering on commitments in the 2016 Defence White Paper, the science and technology policy and priorities were developed in consultation with the various national security agencies under a high-level inter-departmental steering committee.
The Chief Defence Scientist, Dr Alex Zelinsky, will address the policy highlights at the Science and Technology Innovation for Civil and National Security conference at CIVSEC 2018 in Melbourne.
The policy statement can be found on the National Security Science and Technology Centre web page.