Introducing SCINDICATE 2018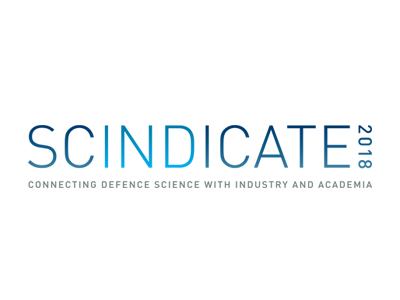 Defence Science and Technology (DST) will hold its flagship partnership event on 29-30 August 2018 at its Fishermans Bend laboratory in Melbourne with a new brand name - SCINDICATE 2018.
DST's annual partnerships week event has evolved successfully over the last 3 years and the new iteration (SCINDICATE) builds on that success, reflecting the increasingly closer ties with industry and academia.
The name SCINDICATE abbreviates Science (Sc) and Industry (Ind) and is pronounced syndicate, meaning a group of individuals or organisations combined to promote a common interest; in other words, partnership and collaboration.
The theme for SCINDICATE 2018 is Future Science and Innovation for Game Changing Capabilities.
Once again, industry, universities, research agencies and STEM organisations will be closely involved in the 2-day activities which will include technology demonstrations, workshops, briefings and laboratory tours, as well as opportunities for networking and forging new collaborations.
Minister for Defence Industry Christopher Pyne will open SCINDICATE 2018 and his interest demonstrates the importance Defence attaches to this event as a prime opportunity for industry and academia to engage in building ADF capability.
As spaces are limited, please register to attend SCINDICATE 2018.
For more information about the event email Fpvaqvpngr@qfg.qrsrapr.tbi.nh