Data fusion expert recognised for outstanding public service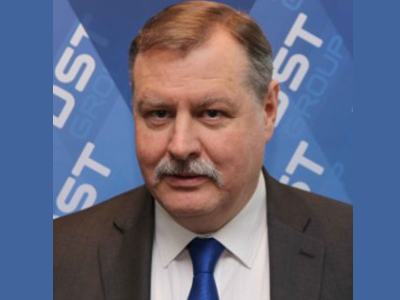 DST's Chief of Cyber and Electronic Warfare Division, Dr Dale Lambert has been awarded a Public Service Medal for outstanding public service in the use of artificial intelligence in surveillance and reconnaissance, command and control, intelligence and autonomous platforms.
Dr Lambert is a world-leading scientist in high-level information fusion. His work has been instrumental in the formulation of the Cyber Influence and Data Analytics program as part of the Cyber 2020 Vision strategic document.
Information fusion is the process of integrating multiple data sources to produce more consistent, accurate, and useful information than can be provided by a single data source. He has successfully led research programs and made innovative contributions with his conceptual framework for high-level fusion processes and is credited with the design of the CONSENSUS artificial intelligence (AI) architecture, one of the world's most comprehensive AI frameworks.
His technical leadership and research contributions have resulted in him being sought to lead international teams in R&D requiring the superior technical innovation. He developed an Artificial Intelligence solution for one nation's product that was subsequently on-sold to several nations.
Another achievement saw him conceptualise and implement a high-level information fusion capability, which was included in a collaborative research program supporting a $100m United States initiative.
During his 27 year career in Defence science, he has been a visionary leader in driving AI and analysis capabilities. His in-depth contribution to information fusion has been extensive and innovative, with significant impact for Defence capability and Australia's national security.
Additionally, he is currently the Chair of the Executive Chairs of the largest, five nation collaboration on Defence Science and Technology. Dr Lambert's work continues to shape new science and technology programs and influence important international partners.