Bringing researchers together to enhance national security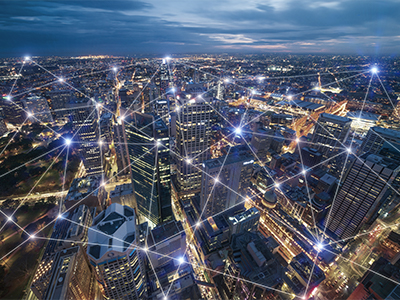 Across the science and technology (S&T) community, experts are working on research that helps to keep Australians safe. Addressing the range of national security challenges that Australia faces requires these specialists to come together to deliver innovative solutions.
Researchers with great ideas that could become solutions to national security challenges might be working within industry, at a university or for a publicly funded research agency; they might be part of an Australian team or collaborating with international partners.
Making sure individual projects that span diverse areas of research are each contributing to the achievement of Australia's overarching national security objectives is a significant task in itself.
Defence Science and Technology Group (DSTG) within the Department of Defence has responsibility for coordinating the Government's national security S&T program through the National Security Science and Technology Centre (NSSTC).
The NSSTC's primary role is to act as a facilitator, connecting people across Australia and around the world to support research projects that contribute to strengthening our national security.
"The rate of technological change is increasing rapidly," says Ben Green, Director of Agency Engagement and Coordination at the NSSTC. "Australia's national security agencies require S&T solutions to enable them to stay ahead of the curve, and we are here to help identify those solutions."
Although the NSSTC sits within DSTG and works closely with Defence scientists, the centre adopts a whole-of-government view in order to increase efficiency and enhance research impact.
"Defence scientists have a lot to offer, as emerging technologies can often be adapted for different applications to meet the needs of both the Australian Defence Force and national security agencies," Mr Green observes.
But this does not mean DSTG is the only source of national security S&T solutions. The provider recommended by the NSSTC might be an Australian company or university, or an international partner.
Indeed, the NSSTC has recently taken its well-established relationships with international partners to a new level of heightened engagement during a period of intense work in support of the response to the COVID-19 pandemic. This COVID-19 research network was rapidly established through Five Research and Development (5RD).
The NSSTC maintains strong links with the agencies that it supports, and has senior scientists working within the Department of Home Affairs and the Office of National Intelligence. These embedded members of staff are uniquely positioned to gain a deep understanding of an agency's requirements.
Research priorities
An updated list of national security S&T priorities that was released by the Government in October provides a framework for future research efforts, and reflects current and emerging challenges relating to national resilience and biosecurity.
The NSSTC has dedicated program managers overseeing activities in each of the six priority areas, connecting subject matter experts with end-users in national security agencies.
Emerging technologies often have potential applications that cut across different areas of national security; one such promising technology is the use of synthetic data for training computer algorithms.
The challenges inherent in keeping public places secure are well known, but the agencies that work hard to keep us safe can use the latest technology to help detect a wide range of potential threats in these settings.
The task of identifying suspicious behaviour has long been dependent on the skill of human observers, but researchers are investigating the potential for artificial intelligence (AI) to assist by automatically analysing video footage of people moving around busy locations.
Machine learning (ML) algorithms need to be presented with a large number of examples to enable them to learn, but obtaining the necessary data is not always easy. In these cases, synthetic data can be created for training purposes.
Defence is collaborating with CSIRO and Queensland University of Technology on a ground-breaking project known as Synthetic Environments for ML EXperiments (SEMEX).
This proof-of-concept project involves generating synthetic videos that simulate different scenarios relevant to public safety and using them to train an AI system. The algorithm's performance is then evaluated using real video footage.
SEMEX is just one example of the range of collaborative projects the NSSTC has helped to facilitate as part of its mission to support research that has the potential to enhance Australia's national security.
By ensuring the Government maintains its coordinated and strategic approach to national security S&T, the NSSTC gives our national security agencies access to cutting-edge technology that enables them to address current threats and prepare to meet the challenges of the future.