Chemical, Biological and Radiological Defence Cooperative Program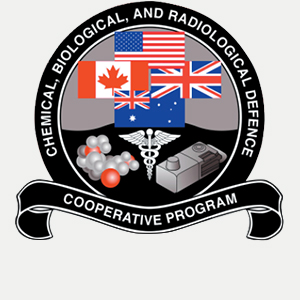 The Chemical, Biological and Radiological (CBR) Memorandum of Understanding (MOU) is an agreement between the United States, United Kingdom, Canada and Australia to enable warfighters to prevent, protect against and respond to global CBR threats in any environment or mission.
The four member nations collaborate to identify, develop, field and sustain capabilities to prevent and respond to CBR events and protect our warfighters and citizens in contemporary and future operating and security environments.
The Working Groups of 'Assess', 'Inform' and 'Protect' work collaboratively to provide:
information regarding the risk and threat from CBR
advice and support to decision makers to enable informed decision making prior to, during and after CBR incidents, and
options to protect people, equipment and infrastructure from the effects of CBR materials.
The Medical Countermeasures Consortium, a partnership between defence and public health, addresses defence and public health medical countermeasures requirements to protect against CBR threats, emerging infectious diseases and pandemic influenza.
The international CBR MOU is governed by a Steering Committee which oversees a Strategic Oversight Committee. This committee, whose membership includes program, requirement and medical requirement officers, provides the strategic guidance to the working groups. The four working groups are led by both a National and Science and Technology Lead from the four nations and address requirements across all levels of technology to deliver capability options. These collaborative tasks are undertaken by appropriate subject matter experts from all four nations.