C-130J-30 Hercules Full Scale Wing Fatigue Test Program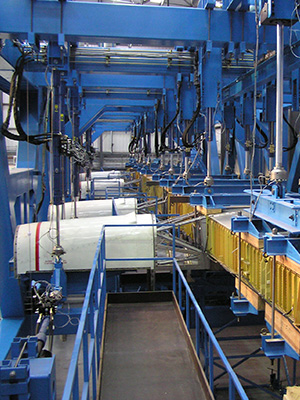 Following the Royal Australian Air Force (RAAF) acquisition of the Lockheed Martin C-130J-30 Hercules, an extensive certification compliance finding program was undertaken in order to assess durability clearance for operations up to the projected planned withdrawal date.
Subsequent shortfalls encountered in this certification program led the RAAF to enter into a collaborative C-130J Wing Fatigue Test (WFT) program with the United Kingdom's Ministry of Defence.
Fundamentally, the WFT program (performed in the United Kingdom) is designed to support substantiation of durability clearance for the RAAF C-130J-30 fleet.
Ultimately, it is expected that the results of this analysis will support the RAAF in safely and efficiently managing C-130J-30 airworthiness and operational capability up to the fleets anticipated planned withdrawal date.
Cognisant of the adopted Durability and Damage Tolerance certification basis and of the ongoing RAAF fleet airworthiness management requirements, the fundamental DST Group role is to provide specialist technical advice and support to the test program, and to promote and protect Australian interests in this collaborative venture.