Communications and media products analysis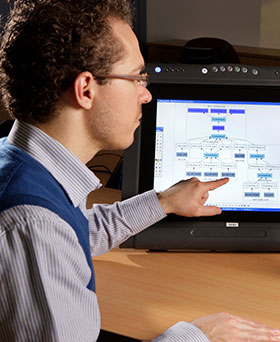 DST Group has been collaborating with its sister organisation in the United Kingdom, the Defence Science and Technology Laboratory (Dstl) on development of intelligence processing and analysis technologies.
Dstl has undertaken trials and evaluations of a software tool developed by DST that assists in the analysis of media and communications products in order to understand how themes, images, colour, allusions to cultural sensitivities and language are used to influence a target audience. The results of this evaluation will benefit DST's research program.
DST has also entered into a collaboration with Dstl to develop a technology that combines a UK-developed tool for processing structured data with a DST tool suite for processing unstructured data. The resultant capability will be accessible to both nations.