Counter improvised explosive devices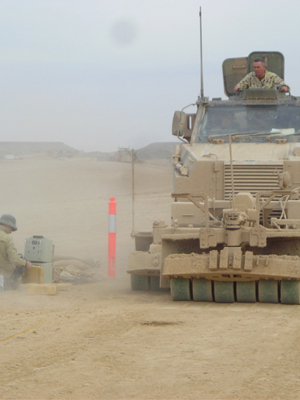 During standard operations within the Middle East in 2011, the Royal Australian Navy (RAN) became aware of an emerging threat in the region that was able to ruin any mariners' day with little to no warning!
A small team of enthusiastic modelling and simulation experts from DST Group were assembled to work alongside the Defence Intelligence Organisation (DIO) to assess, model and analyse the engagement of the threat.
Within tight time constraints, the team were able to provide life-saving recommendations which the RAN not only adopted, but recommended to the wider Allied community.