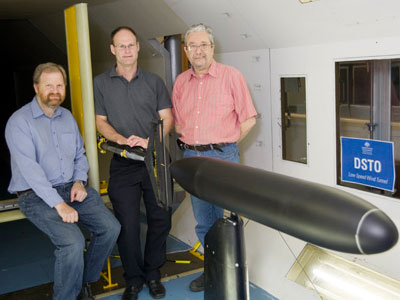 DST Group has tested a generic submarine model in our Low Speed Wind Tunnel.
A range of measurements obtained in this way were then compared with data arrived at through computational fluid dynamic simulations of flows over a same-shaped virtual model.
The results provide an insight into the manoeuvring forces produced by a submarine of that type, and enable validation of the simulation tools that were applied.