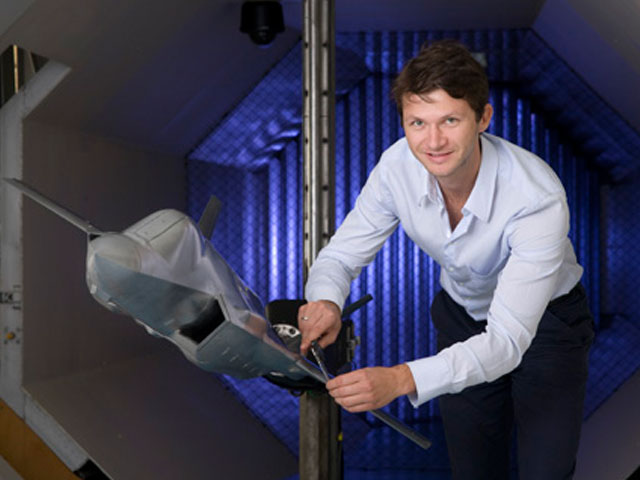 The Low Speed Wind Tunnel is used extensively to test a variety of air, maritime and land-based equipment.
Scientists use the facility to conduct fundamental research, as well as experiments to address specific operational requirements.
The wind tunnel has a working section 2.7 metres wide by 2.1 metres high and 6.6 metres long where models can be mounted in various ways depending on the particular requirements of the test. The maximum airflow attainable in the test section is approximately 300 kilometres per hour and testing is carried out at atmospheric pressure.

The work being done in this facility is to:
gather high-quality aerodynamic data for research in areas such as flight loads, flight behaviour and performance, aeroelasticity and buffeting effects
provide advice and support to Defence on major air, maritime and land acquisition programs
conduct fundamental aerodynamic research to ensure that DST Group is well placed to support future Defence requirements
support Australian industry and academia.