Event |
HPRnet Symposium 2021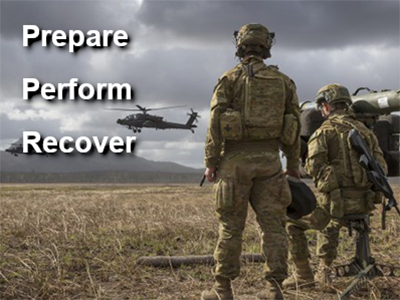 The annual Human Performance Research network (HPRnet) symposium provides an opportunity for network members and those with an interest in human performance to hear about the latest developments in human performance research for the military.
This year, the 2021 HPRnet Symposium was a virtual event held on 2nd and 3rd December 2021 (AEDST).
HPRnet is an established network of universities that draws together multidisciplinary teams from around the country who are co-invested in the delivery of significant outcomes for Defence, underpinned by world-class science. In addition to specific outcomes, the network aims to establish a broader national capability that has the breadth and capacity to meet Defence's needs in the future.
The HPRnet Symposium comprised presentations from a diverse range of current human performance research projects, as well as keynote speeches from military stakeholders and research leads. In addition to these, we are also hosting workshops that will explore the ways in which the human sciences could combine to deliver capability advantage across a selection of DSTG's STaR Shot mission scenarios.
For more information about these STaR Shots: https://www.dst.defence.gov.au/strategy/star-shots
For more details about our DHSS event: https://www.dst.defence.gov.au/partner-with-us/opportunities/dhss-2021-call-abstracts
Video playlists