DHSS 2021 Call For Abstracts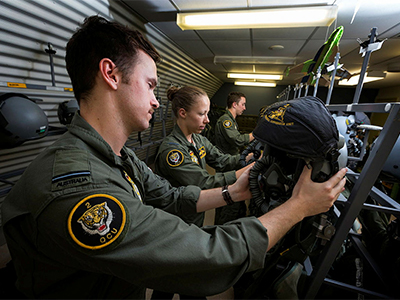 The Defence Human Sciences Symposium (DHSS) is the principal Australian forum for those interested in the application of human sciences research to enhance Defence capability. DHSS 2021 will be co-hosted by Victoria University and the Department of Defence between 29 November – 01 December at Victoria University's Footscray campus and online.
The theme for DHSS 2021 is 'Human Performance Leading the Way'. The Defence Strategic Update 2020 and the Defence Science and Technology Strategy 2030 both highlight the fundamental role of Defence's people as individuals, in small teams, and interacting with technology and information, in contributing to a strong, more capable, and effective Defence enterprise. Human performance research is essential to ensure that the Australian Defence Force is able to meet the challenges of the future operating environment. This will likely require academia, industry and DSTG working with the Australian Defence Force, National Security, other government agencies and overseas partners. DHSS 2021 will provide a forum for delegates from academia, industry and defence to showcase human performance research that has the potential to contribute to Defence outcomes.
Submission requirements
Abstract submissions are now closed. The review committee will consider submissions describing theoretical and applied research, as well as discussion papers, and papers describing work-in-progress. All Defence co-authored submissions should be classified no higher than OFFICIAL, Public Release.
Further information
For further information about the event, please visit the DHSS 2021 event page.