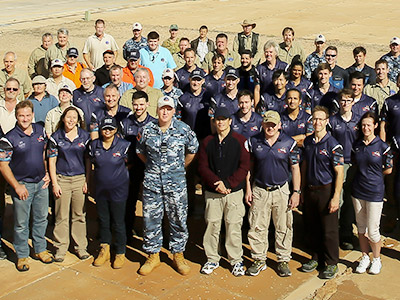 This strategy will generate a major transformation in the way we partner with the national S&T enterprise to achieve impact through strategic research.
It features a new concept, STaR Shots (Science, Technology and Research Shots), which are challenging, inspirational and aspirational mission-directed programs to focus strategic research and drive development of future leap-ahead Defence capabilities. STaR Shots support the over-arching objective of equipping Defence to prevail in contested environments, generating competitive capability best achieved through Australian investment.
A set of eight STaR Shots have been established aligned to our strategic needs. They reflect Defence's enduring commitment to investments in S&T. As our strategic context evolves, new STaR Shots will be established to ensure that capabilities aligned to Defence's needs continue to be delivered. Critically, they will have clearly defined transition pathways to take innovative ideas out of the laboratory and deliver real impact into the hands of the warfighter.