Defence expands research to keep troops fighting fit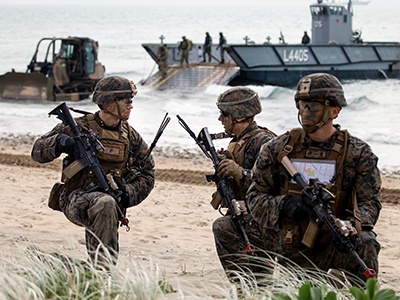 Eight Australian universities will conduct additional research into human performance aimed at enhancing warfighter capability.
The Minister for Defence Industry, the Hon Melissa Price MP, today announced that research studies will be carried out through the Human Performance Research network (HPRnet), managed by Defence Science and Technology under the $730 million Next Generation Technologies Fund.
"The physical and cognitive performance and resilience of the warfighter is critical to Australian Defence Force capability, and continuing research is the building block for achieving high levels of performance," Minister Price said.
"These new four-year studies will enable HPRnet to benefit warfighters in all three services."
Defence received 116 university research proposals to its open call in March this year. Nine studies were selected, ranging from cognitive augmentation, nutrition and gut health to the use of augmented reality, team training and resilience.
The successful universities are Flinders University, La Trobe University, Macquarie University, University of NSW, University of Queensland, Swinburne University of Technology, Victoria University and Western Sydney University.
A tenth study by Victoria University and The University of Melbourne on Assistive Technologies, to be funded by Diggerworks, was selected from fifteen applications, following a separate HPRnet open call.
This brings the total number of Australian Universities engaged in the HPRnet projects to fourteen.
"I congratulate the successful universities and look forward to the results of their research into enhancing human performance," Minister Price said.
For more information on the Next Generation Technologies Fund visit https://www.dst.defence.gov.au/NextGenTechFund.