Human Performance Research network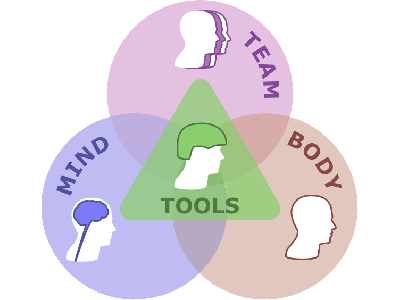 The Human Performance Research network (HPRnet, pronounced hip-er-net) was established to enhance the performance of Australia's military personnel.
The performance of its people and their ability to adapt and prevail in future operational scenarios is a critical factor in building and sustaining the ADF's capability edge. HPRnet was established in 2016 through Army funding to help to address its top Human Performance research requirements and is currently supporting four year studies being conducted by seven universities from across Australia. With the funding for these studies concluding in 2020, further funding aims to support further enhancements to ADF capability and ensure the continuity of HPRnet as a community of researchers focused on delivering Human Performance outcomes for the ADF.
HPRnet brings together leading research teams from academic institutions across Australia to provide cross-disciplinary expertise to enhance the performance, physically and cognitively of military personnel. Based on a model of mutual investment and open engagement, the aim of the network is to establish an enduring partnership with, and between, the Human Performance Research community.
The ADF's Human Performance requirements have been based on a comprehensive framework. The framework sets out four interconnected research "streams": body; mind. tools; group. Defence seeks to focus the scientific experts within the disciplines associated with these broad streams on delivering research outcomes that would have application at specific stages of the operational lifecycle of Defence personnel; prepare; perform; recover. The HPRnet is focussed on the research questions related to the Prepare and Perform elements of the operational lifecycle; Cognitively prepared, cognitively augmented, physically prepared, physically augmented.
In addition to the traditional 4 year studies, a smaller amount of funding will be allocated to address a rolling set of 1-2 year studies targeted at more specific outcomes.
HPRnet also provides a mechanism for setting up studies funded directly by military stakeholders. DST anticipates putting out such specific calls for proposals throughout the program.
HPRnet symposium
The 2019 HPRnet symposium will be held on 21 and 22 November at the University of Canberra, in conjunction with the Defence Human Sciences Symposium.
To view presentations from the last HPRnet symposium, go to the HPRnet Symposium 2018 web page.
More information
For more information, contact the HPRnet Coordinator, Tom Radtke:
Email: ucearg@qfg.qrsrapr.tbi.nh
Telephone: 0438 999 530