Defence Women in STEM Undergraduate Scholarships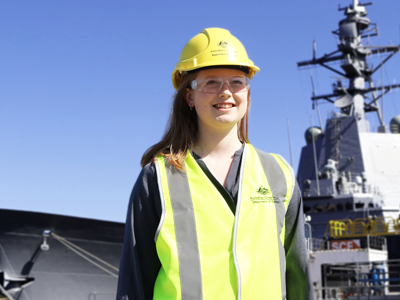 Defence is committed to enhancing diversity across our STEM workforce to ensure we access all parts of the Australian community to meet the challenges of the future.
The Defence Women in STEM Undergraduate Scholarships are aimed at encouraging high-performing women to continue their university study in Science, Technology, Engineering, and Mathematics (STEM) fields and improve the representation of women in the STEM workforce. These scholarships are sponsored by the Defence Science and Technology Group (DSTG), the Australian Government's lead agency responsible for applying science and technology to safeguard Australia and its national interests.
Scholarships will be awarded to multiple applicants who can demonstrate strong academic results, study in STEM areas relevant to Defence, and have an interest in a career in Defence. Factors such as community leadership, STEM outreach, and community involvement will also be considered in the application process. Eligible students must be an Australian citizen who identifies as a woman and is commencing their second or third year of study at an undergraduate level, with a minimum of two further years of study in the degree program.
Benefits
Scholarship recipients receive a range of benefits including:
Financial support of $10,000 per annum for two years of full-time study (or part-time equivalent)
Opportunities to undertake STEM placements within Defence
Mentoring by Defence STEM professionals
Further details on these scholarships can be found here.
Apply now
Applications are now closed.