Advanced Propulsion and Weapon Effects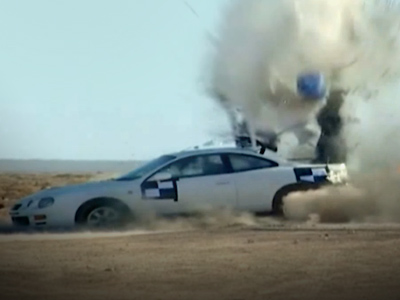 The Advanced Propulsion and Weapon Effects branch of Weapons and Combat Systems Division develops the necessary science and technology (S&T) on which weapons systems and explosive ordnance (EO) are based.
The branch develops and sustains interdependent facilities and capabilities, complemented by access to remote trials facilities.
Explosives and Pyrotechnics
Our Explosives and Pyrotechnics group undertakes fundamental and applied research into current and future military and home-made explosives (HME), pyrotechnics and aspects of EO and devices containing these energetic materials.
The primary specialisations of chemistry, physics and engineering (experimental and computational) are utilised to develop and characterise ingredients and formulations, investigate initiation and detonation phenomena, optimise performance, understand safety, ageing, exploitation and environmental issues and manufacture research and prototype charges, EO and devices.
Our expertise is applied to the introduction into service and through life support of EO for the Australian Defence Force (ADF), in areas including pyrotechnic countermeasures development and performance characterisation, EO service life, insensitive munitions and munitions safety.
Weapons Propulsion
Our Weapons Propulsion group conducts fundamental and applied research to deliver a unique national scientific and technical capability for current and future gun and missile propulsion systems and technologies.
We have specialist staff from multiple disciplines with in-depth knowledge and experience in weapon propulsion systems and technologies, internal ballistics science, propellant formulation and characterisation, advanced propulsion materials and safe service-life of propellants and propulsion systems.
The group relies critically upon in-house specialist technical staff and infrastructure (chemical, mechanical and combustion test laboratories, propulsion test stands, instrumentation and data acquisition) and maintains collaborative relationships with several international partners.
The group also ensures the safe and reliable operation of current weapon propulsion systems and is fundamental to the development of advanced propulsion technologies and future concepts.