National security program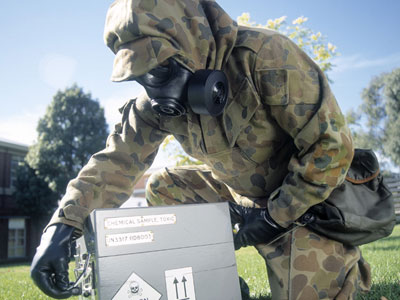 DST conducts the national security program through the National Security Science and Technology Centre (NSSTC).
The roles of the NSSTC are to:
Coordinate of Whole-of-Government National Security science and technology, to prioritise science and technology requirements, reduce duplication and improve impact;
Foster academic and industry science and technology partnerships to build national science and technology capability and enhance targeted delivery to Australian national security agencies;
Foster international research collaboration to leverage state of the art capabilities for Australia; and
Manage DST's national security science and technology program, maximising dual-use application of DST sovereign capabilities.
More information about the NSSTC can be found on the NSSTC page.