The primary objective of HPRnet is to deliver an operational advantage to the Warfighter through human focused science and technology. We illustrate areas of opportunity using the Sense, Think and Act cycle.
Modern militaries are structured to prepare for, perform and recover from an uncertain set of missions.
We map our projects to these functions. These functions can be decomposed to more specifically consider how an innovation might deliver an advantage to the warfighter.
The warfighter senses, thinks about, and acts in pursuit of its aim, depending on its state of preparedness or recovery.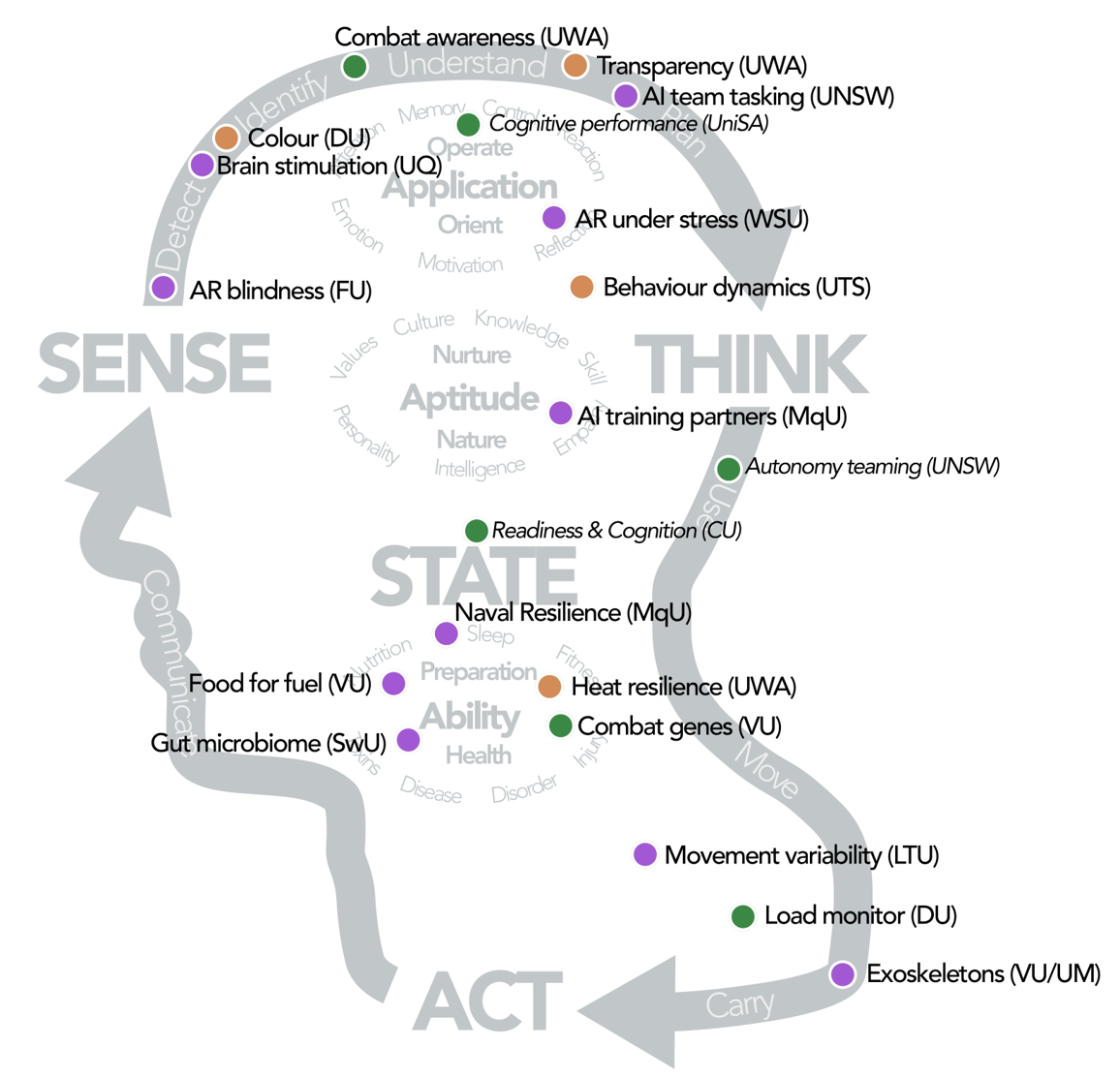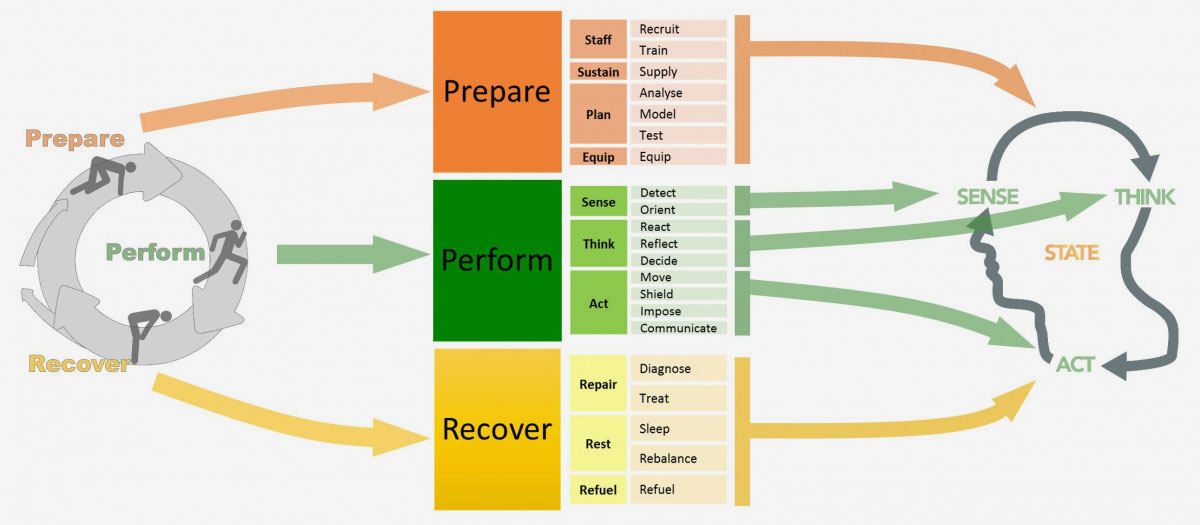 Military stakeholders speaking on HPRnet