The answers are still blowing in the wind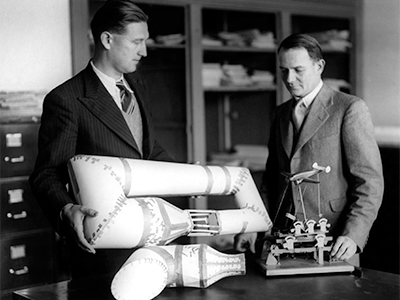 DSTG's low-speed wind tunnel notches up 80 years.
DSTG's two industrial-scale wind tunnels are critical sovereign capabilities for Defence, and key science and technology enablers. For many decades, defence scientists have used the wind tunnels to support major Defence programs such as the Collins Class Submarine, the Joint Strike Fighter and F/ A-18 Super Hornet.
In 2021 our low-speed wind tunnel turns 80. Nearby, our transonic wind tunnel is a mere whipper-snapper, turning 21 this year. Researchers can dial up wind speeds up to 100 metres per second in the low speed tunnel, while items place in the transonic tunnel can be battered by wind speeds from Mach 0.3 to Mach 1.4.
Genesis of DSTG's Low-speed Wind Tunnel
The concept of the wind tunnels can be traced back to 1937 when Mr H.E. Wimperis, a former Director of Scientific Research with the British Air Ministry, visited Australia to advise the Australian Government on the establishment of an aeronautical research facility.
Wimperis stated "Australia will wish to know the degree to which home-produced products can safely be used in substitution of materials that have to be imported, how far it is safe to adopt novel methods of manufacture which may suit local conditions, and most important, to learn promptly the cause of any failure during manufacture, or use, of any aircraft component, or of the aircraft as a whole.
"Moreover, if for local reasons any modifications are desired in a given design for aircraft, a study must be made in advance of the effects of such modifications. Sometimes the effects may be predicted by calculation and sometimes they cannot; in the former case an experimental confirmation is usually found desirable, whilst in the latter, experiment is the only means available at arriving at the answer."
Wimperis recommended the establishment of a suitable research centre that included a wind tunnel "large enough and fast enough to match modern aircraft design and a smaller fast one to undertake special tasks…" He based his technical advice on the prediction that aircraft would never travel faster than 350 miles per hour unless some new form of aircraft propulsion were discovered. The maximum speed of Defence's new F-35 aircraft is 1200 miles per hour!
Spurred on by the growing threat of war in the late 1930s, the Government allocated ample (and unaccustomed) funding to the installation of facilities and building on the chosen 10 acre Fishermans Bend site commenced in August 1939. The first laboratories were ready for occupation less than a year later, and the wind tunnel was commissioned late in 1941, two days before the attack on Pearl Harbour.
From halcyon days to a bright future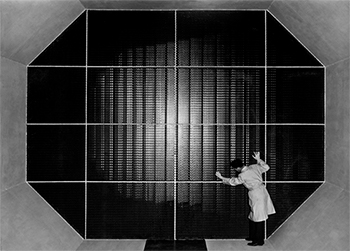 The low-speed wind tunnel played an important role in those halcyon days of Australian aircraft development at Fishermans Bend, and both facilities have played an integral part in how the ADF has evolved, the air force in particular. This is set to continue, with the wind tunnels central to some significant Defence programs of work.
But it's not just airborne platforms that are being scrutinised in the wind tunnels. Air is a fluid, water is a fluid – if you can take into account their differences then you can put submarines and boats in the wind tunnels. As long as you take care of the physics, the wind tunnels can often expose things that may not have been identified in water. The converse is also true, with the Defence aerodynamics experts using a water tunnel to investigate flows around aeronautical structures by studying the movement of dyes leaving models at critical structural locations.
Doing more, together with industry and academia
The Fishermans Bend wind tunnels have been busier than ever in recent times. Apart from serving Defence, our strong links into industry and academia are continuing a rich history of supporting locally-developed technology. One recent example is the Boeing Loyal Wingman program, which was aided by wind tunnel testing. The Loyal Wingman is a stealthy, unmanned fighter designed by Boeing with DSTG and the RAAF to operate alongside Hornets and F-35s in the world's first 5th generation air force. It will be the first aircraft developed in Australia for nearly 50 years and the first fixed wing aircraft Boeing has ever developed outside the USA.
As the wind tunnels celebrate impressive milestones, DSTG salutes the current and past generations of dedicated, skilled defence scientists, engineers and technicians who have maintained and used this important research capability in support of Defence over the years. Without them the wind tunnels are just buildings.
Read more about the DSTG wind tunnels here:
Low Speed Wind Tunnel (defence.gov.au)
Transonic Wind Tunnel (defence.gov.au)
Aircraft performance and survivability (defence.gov.au)
Historical information taken from 'A history of defence science in Australia', John Wisdom, DSTO. ISBN: 0 642 21295 3