Plans, reviews and discussion papers
We publish strategic plans and reviews, to help lead science and technology innovation.
Key documents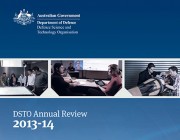 The DSTO Annual Review 2013-14 showcases select examples of science and technology delivering capability outcomes for Defence and national security.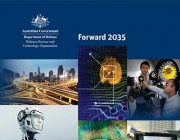 Forward 2035 represents the findings of a foresight study examining emerging trends in the wider socio-economic and strategic global factors that shape the long-term future and impact science and technology developments.
Pages