Industry Experience Placement Program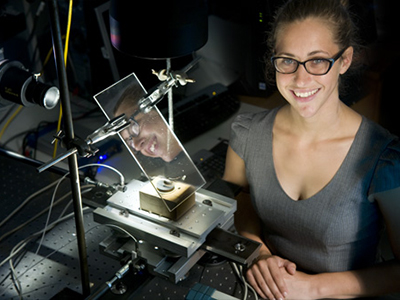 Each year, DSTG offers a limited number of long-term placement opportunities of six or 12 months in length.
The Industry Experience Placement (IEP) provides undergraduate and postgraduate students currently enrolled in a relevant Science, Technology, Engineering and Mathematics (STEM) degree the opportunity to complete a compulsory industry placement component as part of their degree. The IEP offers work placement of six or 12 months with Defence Science and Technology Group (DSTG).
The IEP provides successful applicants with the opportunity to gain industry experience in a large research organisation. Successful applicants are supervised by DSTG staff, who work closely with the university to ensure that academic requirements are met. Students will receive on-going support payments for the duration of the placement.
Projects may be available at any DSTG site across Australia.
To Apply
Applications will open mid-year in 2022.
Eligibility requirements
To be eligible for an Industry Experience Placement at DSTG, you must:
be enrolled at an Australian tertiary institution;
have a degree requirement to undertake a six or 12-month practical placement with industry;
be an Australian citizen; and
be eligible to obtain a Baseline security clearance.
For further information, please contact the STEM Programs Team at QFGTJbexsbeprPncnovyvglnaqGnyrag@qfg.qrsrapr.tbi.nh

Aboriginal and Torres Strait Islander Students
At DSTG, we want a workforce of talented people who excel and innovate by harnessing different views, ideas and experiences. We embrace diversity, and value the contribution Aboriginal and Torres Strait Islander people bring to our workplaces.
If you apply through this pathway, you will commence in the same program as your peers, under the same conditions.
Any questions relating to Indigenous recruitment can be forwarded to the Indigenous Engagement Team.