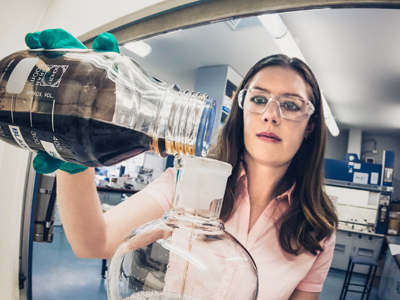 Defence is committed to providing entry level employment opportunities in science, technology, engineering and mathematics (STEM).
The STEM Cadetship offers students a head start to a rewarding career in Defence by offering an entry-level employment pathway for high performing tertiary students currently studying a relevant Science, Technology, Engineering or Mathematics (STEM) or Photography and Imaging degree.
As a STEM Cadet, you will be employed as an Australian Public Service (APS) employee where you will be provided with real-world, practical and high-quality work in the Department of Defence, which includes Defence Science and Technology
Further Information
Eligibility requirements and further information can be found on the Defence STEM Cadetship page.