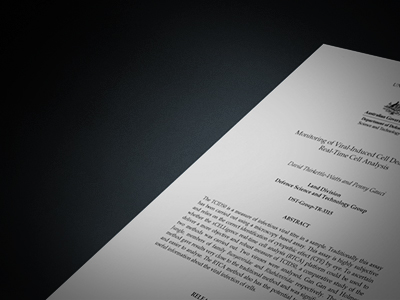 Our scientific and technical publications are an important vehicle for the dissemination of our work.
We have several goals for our publications:
To communicate the results of the research program to clients and fulfil our reporting responsibilities to the Department of Defence.
To record the results of our research program.
To communicate the results of scientific research and technical information to Australian industry and academia.
To increase awareness of and enhance the reputation of DST Group.
For enquiries about science and technical publications, or to request a publication please contact Choyvpngvbaf@qfg.qrsrapr.tbi.nh