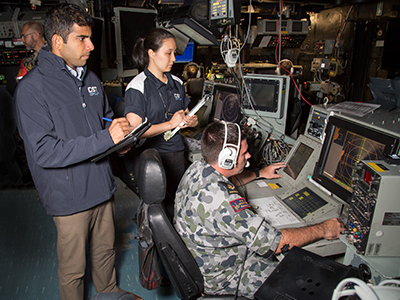 We are looking for talented people who like solving problems, working collaboratively, learning new skills and strengthening knowledge, and want to deliver results for Defence.
This program offers participants an ongoing position within Defence. Our strategy is "people first, structure second." We'll select the right people for the Defence science and technology team, and then, on completion of the program, we will identify the right job fit aligned to Defence priorities and your passion.
We are looking for candidates from across the country, and have sites in Adelaide, Melbourne, Brisbane, Innisfail (QLD), Canberra, Perth, Sydney and Scottsdale (TAS).
Our ideal candidates are self-motivated individuals that show initiative, strive to understand how their work aligns with Defence outcomes and enjoy working in a multi-disciplinary team to achieve those outcomes. They will have a strong attention to detail and take pride in the quality of their work. In their career so far, they will have demonstrated good stakeholder engagement, strong analytical and critical thinking skills, good written and oral communication, and sound professional judgement.
We are considering candidates who have a Masters or PhD in any science, mathematics, technology or engineering discipline (or equivalent experience).
Eligibility
To be eligible to apply for the NAVIGATE program you must meet the following criteria:
You must be an Australian citizen.
You must be assessed as suitable to obtain and maintain a security clearance.
You must be a science and technology specialist, with approximately 5-15 years post PhD (or equivalent experience) taking into account career breaks.
More information on the security clearance process is available on the AGSVA website.
Aboriginal and Torres Strait Islander candidates
At Defence, we want a workforce of talented people who excel and innovate by harnessing different views, ideas and experiences. We embrace diversity, and value the contribution Aboriginal and Torres Strait Islander people bring to our workplaces.
Eligible Indigenous candidates can apply for the NAVIGATE program through the Indigenous pathway at Defence APS Jobs.
The program also has a pre-determined gender target of 50% female. This will enable Defence to manage the gender balance at senior levels of the organisation.
If you're a high achiever and value professionalism, scientific excellence, diversity and collaboration, then we encourage you to be bold and take the opportunity to apply for the NAVIGATE program.
Any questions relating to Indigenous recruitment can be forwarded to the NAVIGATE Program anivtngr.erpehvgzrag@qrsrapr.tbi.nh.
What sort of employer is Defence?
Learn more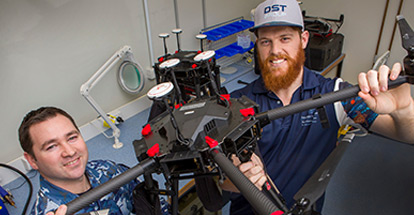 What's expected of senior Defence researchers?
Learn more