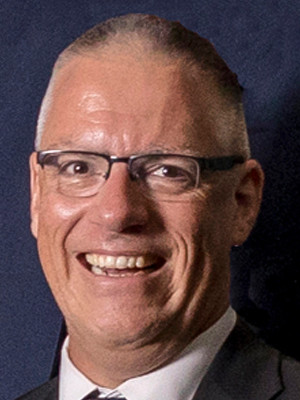 Dr David Kershaw is the Chief Science Engagement and Impact Division
Dr David Kershaw started in Defence as a Cadet Engineer with Navy Material in 1987 and transferred to the then DSTO in 1989 following completion of a B.Sc.(Hons) in Physics and a B.E. in Electrical and Computer Systems Engineering. From 1989 through to 1999 he worked in the area of torpedoes, torpedo defence and undersea warfare, covering circuit analysis through signal processing to operations research. During this time he also completed a PhD in Tracking Systems.
Dr Kershaw was appointed as Head of the Torpedoes & Torpedo Defence Group in 1999 before also assuming responsibility for Undersea Warfare Operations Analysis in 2002. During 2003 and 2004 he was the Navy Scientific Adviser before returning to DSTO Edinburgh as the Air Warfare Destroyer S&T Adviser in 2005 and 2006. From September 2006 through January 2007 he was acting Research Leader in Surface Ship Operations with a focus on Combat Systems.
In 2007 Dr Kershaw was appointed as Head of the Torpedo Systems Group within the Undersea Sensors and Weapon Systems Branch in Maritime Operations Division. In this role he had responsibility for all DSTO support to torpedoes and torpedo defence for the RAN. He then became Head of the Submarine Combat Systems Group in May 2010 before assuming the role of Research Leader Submarine Systems and SEA 1000 (Future Submarine) S&T Adviser in July 2011. He then moved to the position of Research Leader Undersea Command and Control within Maritime Division in July 2014.
Dr Kershaw was appointed as Chief Maritime Division with Defence Science and Technology in May 2016. In January 2020 Dr Kershaw moved to his current corporate role of Chief Science Engagement and Impact Division.