Strategy |
Strategic pillars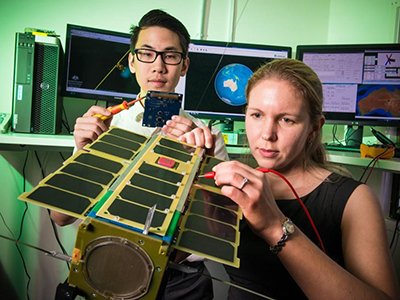 Three inter-connected strategic pillars underpin the Strategy to enable the delivery of defence S&T and scale up the national S&T enterprise focused on complex Defence challenges.
These pillars are crucial to creating leap-ahead capabilities to secure Australia's defence and national security interests.
One Defence S&T Capability Pillar
Leading, shaping and nurturing Australia's national defence S&T enterprise and the coordination of S&T capability to support Defence needs. Find out more.
Brilliant People, Collaborative Culture Pillar
Developing a highly skilled and collaborative workforce, recognising diversity in partnerships and building shared culture. Find out more.
Outstanding Research Infrastructure Powering Innovation Pillar
Providing the necessary physical and digital research environments, building Defence precincts and embracing opportunities to share infrastructure. Find out more.