FracRisk – A tool for structural probabilistic risk analysis (PRA) of fast fracture failure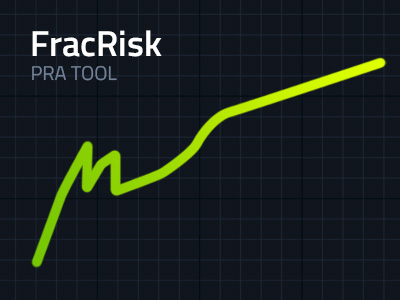 FracRisk is a program that calculates the probability of failure due to fracture of a cracked metallic structure subjected to service load, based on the probabilistic distributions of key inputs such as the initial crack sizes, the load exceedance, the fracture toughness and the probabilities of crack detection and repair.
The tool gives the probability of failures corresponding to the number of hours the structures is subjected to cyclic loads. The tool also calculates the reduced risk of failure when inspection and crack repairs are introduced.
FracRisk v1.5 application is available as freeware to registered users.
To install FracRisk, unzip the package and install. If you have any problems or queries, contact the author at evoryvgb.gbeertbfn@qrsrapr.tbi.nh
Related publications
AIAC14, Melbourne, Australia 2011
ACAM7, Adelaide, Australia 2012
AIAC15, Melbourne, Australia 2013
8th SIF, Melbourne, Australia 2013
9th SIF, Sydney, Australia 2014
AIAC16, Melbourne, Australia 2015
28th ICAF, Helsinki, Finland 2015
10th SIF, Adelaide, Australia 2016
AIAC17, Melbourne, Australia 2017
11th SIF, Perth, Australia 2018
9th EWSHM, Manchester, UK 2018