STEM Careers |
Fuel your future: Running jets on algae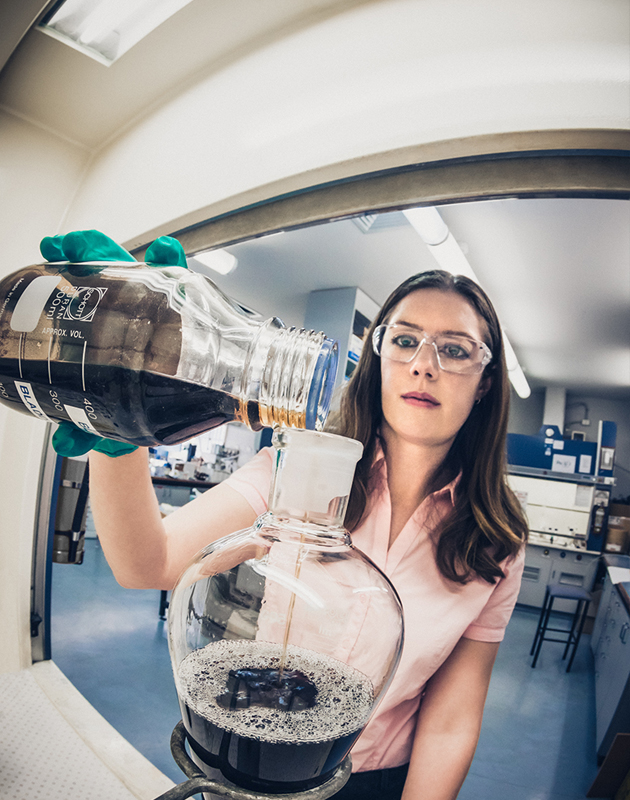 Renée Webster
Meet Renée Webster, who keeps Australia's defences moving. She tests fuels for contaminants that can cause engine damage. She's also exploring new fuels. In a crisis, could our jets, tanks and submarines run on fuel from algae or sugar cane?
"The cool thing that I love about analytical chemistry is that you can apply it to any area. People always need to know what their stuff is and how much stuff they have," she says.
Women's Science Careers
A Monash University degree in chemistry took her to a wide range of projects around the country investigating everything from environmental issues, to forensics, and food science. Now she's a full-time researcher at Defence Science and Technology and undertaking a PhD at Monash University.
READ ABOUT MORE WOMEN'S SCIENCE CAREERS