STEM Careers |
Map your future, with an Industry Placement at DST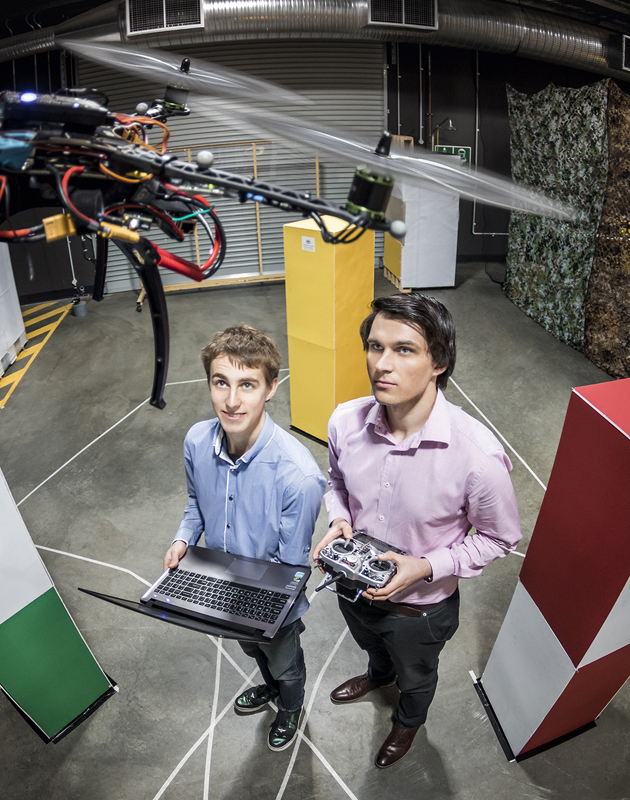 Stefan Kiss and James Kennedy
Stefan Kiss and James Kennedy are mapping their futures.
They're developing room-scanning technology with DST's Unmanned Aerial Systems team. The aim is to give tactical teams an edge on the battlefield and give Stefan and James an edge in their university degrees.
STEM Education in Partnership with Defence
Stefan is a Swinburne University student working towards a dual degree in mechatronics and robotics, and computer science. James Kennedy is at RMIT, working towards an Honours degree in Engineering in Advanced Manufacturing and Mechatronics.
Both Stefan and James' career paths are exciting examples of STEM Education programs working in partnership with Defence.
MORE STEM EDUCATION CHOICES, REALISED