STEM Careers |
Light your future – flying safer, for longer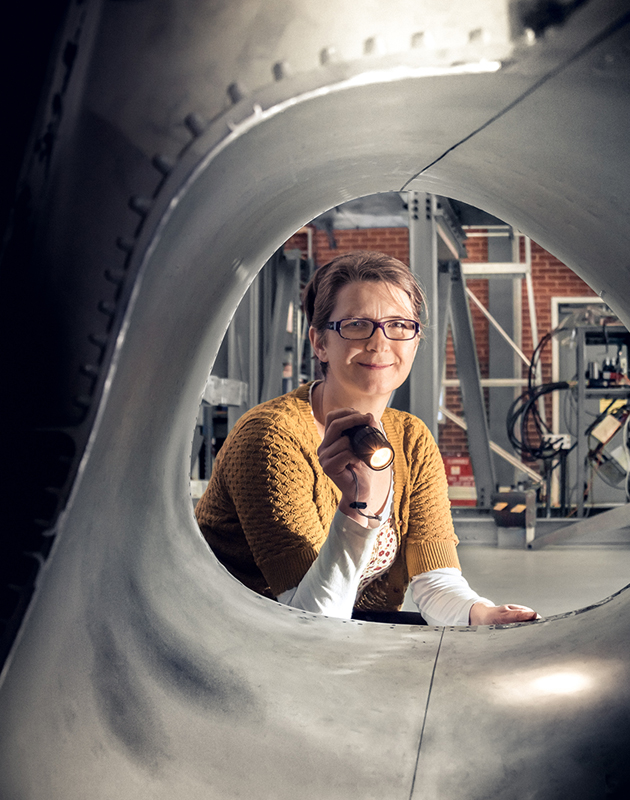 Madeleine Burchill
Madeleine Burchill keeps the RAAF flying safer, for longer. She uses a wing-testing platform to predict when fighter jets might suffer structural failures so repairs can happen first. Now she's prepping for the deployment of the new Joint Strike Fighter.
STEM Australia – a Journey Begins
Madeleine's career started with an aerospace engineering degree from RMIT and a Graduate Diploma in Education from the University of Melbourne. A year later she joined DST and started working on early detection of damage and faults in gearboxes and engines.
That led to work on keeping the F111 flying. This remarkable aircraft served Australia from 1973 to 2010. Madeleine developed models of the key structural components, helping guide modifications and repairs to keep these ageing aircraft safely in service.
Madeleine recently spent 30 months working with the US Navy assessing the Super Hornet and the new Joint Strike Fighter. Her latest efforts are helping ensure the Joint Strike Fighter is ready for the RAAF's pilots and engineers when they start flying the new aircraft.
STEM AUSTRALIA – READ MORE CAREER STORIES