Breakthrough Human Performance research call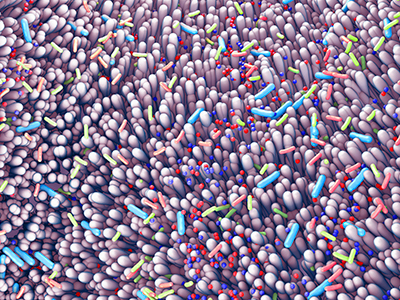 The Next Generation Technologies Fund seeks proposals from academia, industry, and Government-funded organisations for two leap-ahead Human Performance proposals: a Performance Patch project and a Cognitive Gut project.
Submissions are now closed.
Research areas and themes
The Performance Patch project aims to advance the real-time measurement and prediction of Warfighter readiness and performance. More Specifically:
To undertake innovative mechanistic and applied research that will explore the potential for molecular biomarkers that can predict cognitive and physical performance (and risk of physical injury) before and during military missions, for example in the coming 24-hr, 2-hr and 30-min time periods.
To pilot minimally invasive biofluid sampling options that might support a fieldable Performance Patch concept.
To explore the synergy of molecular biomarkers and non-invasive wearables to indicate an individual's status to optimally perform.
Cognitive Gut
To undertake innovative mechanistic and applied research that will optimize and enhance cognitive performance through interventions of the gut microbiota. More specifically:
What gut bacterial species have the greatest effect on military cognitive performance?
How can these gut bacterial species be optimised or enhanced to induce the greatest benefit to military cognitive performance?
What are the gut bacterial species that are most negatively affected by military-relevant stressors?
What are the mechanisms responsible for the gut bacterial affecting cognitive performance?
Support for successful proposals
The NGTF is investing up to $7m over 3.5 years to deliver two parallel studies aimed at advancing either the measurement of warfighter performance, or its enhancement through modification. Funding for applicants is limited to 1.5 years in the first instance. Follow-on investment for the remaining two years is subject to a mid-point project review. This mid-point review will determine whether to continue, adjust, or stop the project. The results of this review will inform the case for future approval of the necessary funds from NGTF.
Am I eligible?
Potential suppliers wishing to respond to this procurement will be required to fully comply with and meet the following conditions for participation:
Australian Citizenship for key researchers and the ability to obtain a Baseline security clearance is required due to the potential to work with official/sensitive information.
Applicants will be encouraged to form multi-disciplinary, multi-institution, research, and development partnerships drawing on the world-class research capabilities within Australian and New Zealand in this rapidly developing field of innovation.
Defence is seeking to build enduring science capability and is looking for partners willing to co-invest in the immediate research and intending to partner over a longer-term.
Additionally for the Performance Patch:
A multi-disciplinary team of experts likely requiring multiple universities or industry partners in the areas of, but not limited to, immunology, biological 'oimc fields, neuroscience, cognitive performance, physiological/physical performance, physical injury, and biostatistics.
Additionally for the Cognitive Gut:
A multi-disciplinary team of experts likely requiring multiple universities or industry partners in the areas of, but not limited to, gut microbiology, cognitive performance, biostatistics, nutrition and metabolomics.
Research Briefing
DST will provide a research program brief to all interested parties via Microsoft Teams on Wednesday 27 January 2021. This will provide an opportunity for clarifications and questions to be raised. Any further questions after this brief will need to be provided in writing with DST providing a written response that will be provided to all parties. Nominations to attend the briefing are to be forwarded in writing to the Contact Officer by Lisa Headley via email (yvfn.urnqyrl@qfg.qrsrapr.tbi.nh) by 25th January to be provided a Microsoft Teams invite. For security purposes: Full Name, Organisation, Position, Mobile Telephone No., and email address of all nominated personnel are to be included at the time of nomination.
How do I apply?
Submissions are now closed.
Direct any questions or concerns you may have regarding this Request for Proposal (RFP) in writing to the Contact Officer at:
Proposers may submit questions or concerns to the Contact Officer up until five working days prior to the Closing Time specified in the Tender Details Schedule.